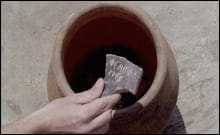 In the next phase of the site's development, we are upgrading  the medium term planners for Ancient Greece, Britain at War and Ancient Egypt so that they contain all the outstanding lessons as well as associated tasks, assessment task, blogs etc. This will mean you have the complete scheme to teach from, to modify as you see fit. We are planning to have all three ready by Easter. Subscribers can request a copy of the completed planner in advance of launch. You will star seeing the remaining outstanding lessons starting to be added gradually. Last Friday saw a great pair of tasks from the Britain at war planner in which , using the Mantle of the Expert approach, pupils have to work out why why one poster was censored and another not and how the government used photographs as a form of propaganda. Great grown-up stuff which Y6 lap up.
The final set of Medium Term planners will then be completed when the Tudors and Victorians have their planners matched to the lessons and smart tasks etc.
With all these in place we are then going to trial the idea of buying a bundled package of all the resources on one topic for a lower price than a full subscription, making the site more accessible to the classroom teachers.  The full subscription will run in parallel as it is really aimed more at the subject leaders.
Our trial will focus on KS2 initially followed by KS1, which already has a lower subscription rate. We are anticipating that a pay-per-download bundle of everything on , say, the Vikings will cost about £20. If you have any views on these proposed changes, we'd love to hear from you.