Site Reviews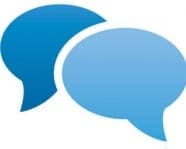 What teachers have been saying about the site
I have found that your KS History site has played a key part in revamping our History curriculum. It is a high quality resource and I particularly like the focus on use of historical sources and investigation and also the way that the children are taught that there are often different interpretations of events. Matthew Kitley, Headteacher, Woodlands Primary School (Mar. 2022)
The Keystage History website has been an absolute saviour in helping us plan our history curriculum more successfully. The enquiry-based approach gives us the questions that we base our topic on, and the children have loved exploring the range of lessons we've used. A particular favourite was the case of the missing grave as part of our Anglo-Saxons topic. I've also used the assessment questions at the end of the topic to help see what the children have understood. I feel it's important to also say that one of my LA children scored highest in the class during the assessment because he loved the topic so much it completely engaged him! My colleagues have also commented on what useful tool this has become for them as well and has helped lift our history teaching to a new level! Hannah, St Bede's Catholic Primary School (Mar. 2022)
This is a fantastic resource. I like the Key Question  element and the way in which the planning explains which strand of History is the focus for the lesson. I also like the assessment tasks. Mark Wilson-Maher, Linaker Primary School Southport (Jan. 2022)
We love using these resources at our school. They help the teachers plan outstanding history lessons focused on key concepts and skills. The activities are engaging and help the children think deeply about history.
Jill Mills, St Mark and All Saints C of E Primary (Jan. 2022)
The site is easy to navigate. The resources are relevant and up to date. It's great that there are so many sources available so that children learn how to become mini detectives. Deborah Ashcroft, Ryton Infant and Junior School Federation (Jan. 2022)
I found this website truly aimed at helping teachers improve their teaching of history. A great selection of material and resources. Carran Craig (Jan. 2022)
The website has been a great resource with not only the planning and delivery of lessons in school but it has also been used as a CPD resource for staff. Lucy O'Grady, The Oval School (Dec. 2021)
Absolutely love KeyStage History. It has revolutionised how I approach teaching History and the children enjoy their learning through looking at evidence, they build historical enquiry skills and have a deeper understanding of chronology through its use. I have introduced it to colleagues in school so it is now used throughout our school and also I have recommended to colleagues/trainee teachers in other schools as being an excellent resource. It works really well for mixed age classes (I teach 30 x Y3-6). Highly recommend and wish there was similar for other subjects such as Geography. Excellent value for money too!  Kirsty, Beetham CE Primary School (Nov. 2021)
A good mix of current reading / thinking and lesson ideas. I particularly like the "Smart tasks" which are usually directly useable as is and provide good jumping off points for topics. Vicki, Bishop Wordsworth's School (Nov. 2021)
Our school have subscribed to the website for a few years now and have found your resources just wonderful in supporting the teaching of our history curriculum, thank you! Rebecca, St Thomas of Canterbury Primary School (Oct. 2021)
I have only been using the Keystage History site for a few weeks but it has been invaluable in helping me plan a brand-new scheme of work on Benin (something I had never taught before and knew nothing about), and has helped me to frame our current curriculum around some really thought-provoking enquiry questions. The resources are really good quality and give lots of opportunities for discussion. A brilliant find! Philippa Leah, KS2/English/Curriculum Leader, Loseley Fields Primary School (Jul. 2021)
We usually avoid schemes of work, but I absolutely love everything you have on the site. We've been using it for 3 years now, and it's the best resource we have bought into.Nina, Lawlor, Head of Infants, Silverline school. (Jan. 2021)
Key Stage History has developed my subject knowledge and has changed the way that I approach my teaching of history. The lessons are engaging and support the development of children's understanding of historical skills, not just their knowledge of a particular topic. The lessons are easy to adapt and are an excellent starting point for any enquiry-based history topic.Mrs Hannah Edwards , Deputy Headteacher, St Anthony's Catholic Primary School, Leamington Spa ( Jan.2021)
We've been using Keystage history for 4 years now and it forms an integral part of our school curriculum. It was instrumental in our school being graded as outstanding last October under the new framework and the quality of the lessons is quite simply the best there is out there. Lessons are pitched perfectly – they are challenging enough to keep all the children engaged and in each lesson the children learn something new. Lessons are imaginatively set out with a range of different lesson types. The use of high quality sources is simply brilliant.
Simon Lawman, headteacher St Josephs Catholic Primary school, Withnell, Lancs (September 2020)
I'd like to say a huge thank you for this excellent website. I had a history deep dive with OfSTED last year. I had used so many of your excellent resources to prepare for this and the inspector was very impressed! The Ofsted inspector said that the curriculum coverage and consideration given to progression of skills was very 'robust' and he was impressed by the imaginative teaching seen in Y2 and Y6, both of which were examples of outstanding lessons from your website.
Gemma, Blundeston , Suffolk ( August 2020).
Keystage History has been nothing short of a lifeline in terms of helping me design a History curriculum that stands up to the rigours of the new Ofsted Framework. It has given me the confidence and knowledge to plan for progression of skills and a far deeper understanding of what good history teaching looks like. Couple all that with lesson plans that will engage and inspire critical thinking skills, and my subscription has provided support of a quality that I've not seen anywhere else!
Stella Hodkinson, (Aug.2020)
We've found this website to be a fantastic resource for a number of years now. The outstanding lessons section is a really great starting place for planning a history study unit. We've found that the activities need little, if no, adapting, and the clear teacher lesson notes make it accessible to non-specialists. What I particularly like is that the lessons are enquiry based, and allow primary teachers to plan and teach real historical questions in an accessible, fun and challenging way. The 100 great activities for teaching history is a superb resource for developing creative ideas and there's lots of sound advice on planning, progression and assessment. The section of the site on long-term planning proved to be invaluable to me recently when I was asked to plan a new history curriculum, as it has a great model on planning with skills and concepts from the National Curriculum. What's more key stage history is remarkably good value for money!
Alan Cutts (History Lead, Spa Academy, Askern, Doncaster Aug.2020).
As a subject leader, especially with the New OFSTED deep dive focus on curriculum , it allowed me to put in place planning which I could rely on being of excellent quality and helped to teach a range of key historical skills as the main focus point in lessons. As a historian with a love for history, it's been amazing to watch the benefits to both staff and pupils.
Emma Pun, Corby Old Village Primary School, (July 2020)
This website has been the find of the year for me. As a non-specialist History Subject Leader, it has provided me with so much support and guidance as to what it really means to 'teach history'. The lessons are interesting, extremely well-resourced and motivating for the pupils. There is a wealth of material for teachers to read in order to further their knowledge and understanding of what history is all about. I am currently looking at progression across the school and have found the articles on the site to be both thought-provoking and supportive. All in all, a superb find.
Julie Bennett, Bollington Cross CE Primary, May 2020.
As a new History subject leader, I found the task of setting out a new curriculum for my school quite daunting. However with the guidance and resources from Keystagehistory, I have felt empowered to develop an exciting and clear curriculum which adheres to the new OFSTED 2019 framework!
Will Pavely, Glebe Primary School May 2020.
Thank you for this wonderful site – it's been fantastic as a subject leader over the past three years and has helped me make history one of our strongest areas at school. The specific subject leader guidance, which has helped me to develop our enquiry-driven curriculum and our approach to assessment, along with the collection of proven Outstanding lesson and unit plans, and the treasure trove of engaging and effective learning activities are exceptional. I have no idea how any history subject leader could do their job effectively without the expertise and resources available here.
Josh Murphy, Saughall All Saints CE Primary, Chester ( June 2020)
As the history lead at my school, I have been using this time in lockdown to improve our history curriculum, so that it effectively complies with the new OFSTED 2019 framework. After looking at different plans, rationales and teaching ideas, I finally found everything I had been looking for and more with Keystage History. I can't wait to get back to school and start teaching history once again!
Charley Chanter HertfordHeath primary , Herts May 2020
As a new history coordinator this year, with a completely revamped curriculum, I felt a little out of my depth and didn't know where to start. I had previously used the free samples from Keystage History in my own teaching, and saw the website had a wealth of information for history coordinators. I persuaded my head to sign me up and it's been one of the best decisions I've made! From up to date articles on historical pedagogy, to the major cornerstones of progression and assessment, I now feel I'm making headway and can't wait to get back into school to put my plans into action. Thank you!
Caroline Laidlaw, Forest park primary April 2020
Your site is wonderful & incredibly useful. As a new subject lead for history, I have found the support available on Keystage history absolutely invaluable. What I have found the most useful is that all of the ideas have a full rationale and reasoning behind them so that it has helped me tailor the history curriculum specifically to our school's context. The lesson plans and activity ideas are well planned and sequenced with the history skills clearly in mind, to help ensure that our teachers are not just 'doing history', but actually 'teaching history'. The CPD activities to use with staff are also incredibly helpful to ensure our staff are implementing the curriculum effectively.Thank you!
Tanya Zalar, Deputy Headteacher, St Peters Cof E, London Borough of Hammersmith and Fulham (March 2020)
I would like to take this opportunity to thank you for your excellent service. Our staff find your website extremely useful and I have had only positive feedback on the quality of the lessons. As a subject coordinator, your website is very informative and has helped shape History teaching in our school. We look forward to continued use of it.
Peter Marriott St Bridget's CE Primary School, West Kirby, Wirral ( Dec.2019)
As a newly appointed History coordinator for my school, charged with the responsibility to re-write our history curriculum, Keystage History has been invaluable. The quality of resources and planning, the guidance Neil provides on best practice and how to handle deep dives has instilled confidence and been beyond helpful. Moreover, the children from across the school have thoroughly enjoyed the lessons we have used so far and provoked countless debates and questions in class. I urge any History leader to become a member!
Bryony Smith, Smallberry Green Primary School in Isleworth, Hounslow. (December 2019)
Key Stage History is quite simply the best resource around for teaching History in primary schools. The brilliantly resourced schemes of work are incredibly well-sequenced and allow children to continually build their knowledge and understanding as well as make connections with what they already know. In addition to deepening their knowledge and understanding, there is also a fantastic focus on key subject-specific skills. Children in all year groups have absolutely loved the lessons from Key Stage History and are always incredibly interested and engaged. If anyone is looking to improve the teaching of history in their school then I would not hesitate in directing them to this site!
Tom Keene, Fairfield Community Primary School, Leicestershire, (November 2019)
Key Stage History is my favourite teaching tool when implementing historical enquiries in the primary classroom. The website is really easy to navigate, meaning I can find enquiries for all of the history topics that are being taught in school from Year 1 right through to Year 6. The outstanding planning is really easy to follow and comes with fantastic, well thought out resources which are ready to print off and use. My Year 2 class have been incredibly engaged while following the Captain Robert Falcon Scott enquiry, which is planned and resourced in such a way that children from all ability groups have been able to make progress with their history knowledge and skills! The Key Stage History website offers an easy method of contact and when I asked a question about one of the resources, I received a reply that very same day! I wholeheartedly recommend the Key Stage History website as being a vital resource for any primary history teacher or coordinator!
Emily Holdich, Mount Sorrel Primary ( October 2019)
We began using Key Stage History two years ago, after reviewing the way we teach history. The site is fantastic and we haven't looked back. It offers exciting and engaging lessons and it has really helped improve the way we teach history across our school. It takes a different angle to the normal dry lessons you find online and supports fantastic investigative skills. Lessons are brilliantly resourced and the children really enjoy the challenge. When budgets are tight, this is still a resource we all want to keep across school.
Sam Dunne, Colne Engaine Primary School, Essex. ( August, 2019)
Keystage History is my go-to resource for planning inspiring and detailed history lessons. For any history subject leader, it is indispensable in developing a robust and effective history curriculum that the children engage with. My previous school has subscribed to the site for several years, with the range of ideas and resources being invaluable. Starting at a new school, I have bought a personal subscription for me, and I will be recommending it to my history coordinator.
Matthew Smith,Woodchester Endowed Primary School (August 2019)
Keystage History is a wonderful website, with outstanding, well-resourced lessons to make planning and teaching history easy and enjoyable. The lessons are interesting and appealing for pupils, with a range of activities to suit all types of learner. Resources are of good quality and easy to organise alongside the detailed lesson plans. An extremely valuable resource to invest in for your school at a very reasonable price!
Hannah Law (August 2019-re-subscriber)
I first started using Keystage History when I moved from Early Years to Year 1 because I was looking for a resource that would engage young children who find the concept of 'history' difficult to grasp. This site was perfect. The photographs immediately prompt children to ask questions about the past so they are a fantastic starting point. Children think for themselves as they find answers to the big questions. I have continued to use this resource for teaching history in both Upper and Lower Key Stage 2. As an SLT and a mentor for trainee teachers, I have had no hesitation in recommending this resource for improving teacher subject knowledge and confidence. Thank you.
Hazel Bennett ( August 2019)
Key stage history is one of the best websites about for teaching and leading history. My school has had a subscription for many years. We have really taken on board the idea of key questions and used these to focus our topics. As history subject leader, I've used a lot of the 'advice' e.g. what does good history look like and when I was a new leader, it was a great place to start for what I should be doing/ looking out for. All year groups have used some of the plans/outstanding lessons, some favourites have been the Egyptian tomb and the Anglo-Saxon punishments. It's great that new things are added regularly and I use the website regularly to keep the curriculum up to date.
Rebecca Puddephatt, Panshanger primary Herts, (August 2019)
I absolutely love this website and teach loads of lessons from your fantastic plans and resources in units on World War Two, Stone Age, Romans, Benin kingdom and the Tudors. Many thanks, they are by far the best history resources I have found in twenty years of teaching.
Mick Collard St. Matthew's primary school , Cambridge, (June 2019)
Our subscription to Keystage History provides us with access to excellent planning and resources to support us in delivering high quality history lessons. The children have found their learning engaging and provided them with opportunities to promote their curiosity, questioning and analytical skills. We thoroughly recommend this subscription.
Y3/4 teacher, Kirkby on Bain CE Primary School, Lincolnshire (April 2019)
At a time when school funds are stretched and advisory teachers for many subjects are a thing of the past, it has been extremely helpful to have access to the wealth of information on this website. We are in the process of re-designing our curriculum and are re-focusing on what high quality history teaching and learning looks like. I have found the resources Key Stage History produces very supportive, both in terms of curriculum planning and delivering training for staff. Charlotte Barrington Deputy Headteacher William Davis Primary School, Wood Close, London E2 (March 2019)
Our class have just used your Moon Landing planning and thoroughly enjoyed it. They loved being out of their seats looking for clues, matching evidence and working in groups to sequence and discuss. The debate as to whether or not they would go to the moon if they were given the opportunity led to some interesting discussions. Thank you for yet another inspiring unit.
Karen Davies KS1 teacher (January 2019)
I discovered Keystage history a couple of years ago and think it's one of the most thoughtful and inspiring resources I've found in a decade of teaching. Keystage History not only helps me to captivate children grappling with the past but encourages a deeper level of thinking found too rarely in today's curriculum.
Laura Rogers, Harbinger Primary School, Tower Hamlets (December 2018)
I would thoroughly recommend the keystage history website. It is the most authoritative and comprehensive resource that I know of. It is invaluable as a means of keeping up to date with the latest curriculum developments. The site enables access to top quality resources and also exemplifies the best of current enquiry based practice in teaching children the concepts of history and the skills used by historians. Teacher education students appreciate the examples of medium term planning, the lesson exemplars and the thoughtful and realistic pointers towards subject leadership. Access to the site has really boosted their confidence as future subject leaders and advocates for the subject.
Dr Sue Anderson-Faithful, Senior Lecturer, Faculty of Education and Social Care, University of Winchester (September 2018)
Key Stage History is an essential resource for subject development, as it provides top quality new teaching resources and first class advice on leading improving departments. It is at the top of my purchase list every year. Neil has gone above and beyond my expectations with helpful feedback and advice on tailoring the approaches he provides. I have used many of his outstanding lessons and smart tasks in observed lessons to very good effect.
Karl Hector,Head of History Gildredge house School, Eastbourne (May 2018)
Firstly, I would like to say I LOVE your lessons and more importantly, so do the children!! Thank you so much for your excellent approach to the teaching of History. I have been using your lessons to teach Tudors and WWII to my Year 6 class over the last two years and they have loved every minute. The 'Key Questions' provide a clear format for each lesson and the tasks allow the lesson objectives to be achieved in a fun and investigative manner – this is exactly how History should be taught!
Mrs D, Holy Cross Catholic Primary School, Swindon (April 2018)
This has been an excellent resource which has been used across our school, from KS1 to KS3. The lesson resources are pitched just right and the children love the opportunities it offers to undertake historical investigation. This really fires their imagination. It has also enabled us to teach new and diverse topics to the children.
Vincenzo Capozzoli, Hazlegrove Prep. (February 2018)
Keystage history is an incredibly supportive resource. With very few resources available that can bring history to life in the classroom whilst still embedding history skills into teaching, Key stage history is a real find. Each lesson allows children to ask relevant historical questions about sources and their reliability as well as providing them with the contextual knowledge behind a topic whilst keeping the learning fun and interesting. Such a fantastic resource. Thank you Keystage history!
Hannah Coulman, Henry Cavendish School (October 2017)
My school subscribed to keystage history after using one of the outstanding Ancient Egyptian lessons. I have found it incredibly useful both in terms of planning and leading the subject. We are looking forward to using the superb new Crime and Punishment planning. The resources look so comprehensive and engaging – especially the highwayman lesson which will link perfectly with our poetry unit on The Highwayman; I have already searched Amazon for a highwayman mask and hat!
Juliet Broadbent – History Subject leader, Driffield School (September 2017)
Key Stage History is a superb resource that is used enthusiastically by the whole staff. Being able to consult an expert when we are planning our history based topics has been invaluable in making lessons exciting and focused – the outstanding lessons and smart tasks are particularly popular with colleagues !
Richard Scarrow, Assistant Headteacher, Old Leake Primary, Lincs (August 2017)
I taught the Maya Civilisation unit from your site last term and the children loved it (as did I) so thank you for that. Also, our Year 5 teacher was impressed with the Anglo Saxon unit with her class. Sean Halligan, St Georges RC Primary School, Warminster (August 2017)
I could not recommend the resources enough. The planning, resources and guidance on this site have completely transformed how I have taught History at KS2. The Medium and Short term planning provide the structure and expertise to deliver memorable lessons – the children have learned so much and are so much more engaged! I have recently renewed my subscription to support in developing the school's Long Term Planning. This has to be one of the best resources for primary school teachers anywhere! Jonothan Shaun Holcroft, Year 6 Class Teacher, Design Technology and Computing Subject Leader St Edmund's RC Primary School,Salford (July 2017)
Everybody finds Keystage history really useful and use it regularly. Thanks.
Ann Riley, Park Brow Primary School (June 2017)
We've had a subscription to Keystage History for a number of years and have really valued the creative, interactive ideas that have added buzz and excitement to our lessons and planning. We really appreciate how thoroughly relevant, prepared and well-resourced each task is.
Alison Wormald, Highgate Junior School (June 2017)
I so enjoy teaching the Viking unit of work, it has a real sense of purpose and engages my class from the outset by empowering them to decide for themselves whether the Vikings were really as vicious as they are perceived to be. Brilliant resources, thoughtful and stimulating activities. Thank you!
Amy Rosier, Morley Memorial Primary School, subscribers since 2012 (January 2017)
I took out a subscription for myself to see what it was like – and now our head teacher wants it for everyone! I did the Catherine of Aragon Highs and lows activity in the playground with our Year 5s yesterday and they loved it. We had chalk and made a massive happiness/sadness graph and they are now working in groups to present the information for display.
Susannah Cannell, SW19 5ER (May 2016)
I am so glad that we found Keystage History when the new curriculum was implemented – I strongly believe it has changed the way we approach History. Not only is there a great amount of CPD ,there are also outstanding lesson plans and materials .These fully encompass teaching historical thinking and investigation as a skill and also prompt the children to see what conclusions they can draw for themselves. The suggested questions prompt deeper learning and connections between the topics.
Stephanie Daley, London Fields Primary School, (March 2016). Stephanie's school has recently won the Historical Association's Quality Mark Gold Award for primary history.
For the History subject leader this site is as close to a national treasure as you will find. Fabulous guidance and support; up to date advice and ideas, and the lesson ideas – wow! The lesson ideas provide everything the non-specialist primary teacher needs to help them develop into a top quality teacher of top quality history. Becoming a member was easily the best decision I have made as a History leader and the single decision that has had the most impact on the raising the standard of History teaching and learning in our school.
Jason Redmond, Headteacher and history subject leader, Flixton Junior school, Manchester (October 2015)
I taught the lesson on Theseus and the Minotaur to my Y3 class. The lesson was amazing because it really captured the children's imagination. They were so excited, loved it. This was one of the best lessons I've had with them.
Gill Kenny, Bathwick St Mary Primary School (May 2016)
Can we renew again please. It is such a brilliant resource that we can't do without it now! Thank you. Pippa Taylor, Malden Parochial Primary School (September 2015)
Thanks to your great ideas our Mayan topic was a huge success. We found your resources to be very helpful and easily accessible. The plans were really detailed and the children enjoyed their learning. We combined your ideas with others and our Literacy plans also ran concurrently with our History so whatever they were learning about in history, fed back into their writing. The outcome was a set of fantastic books.
Ben Trew History subject leader, Michael Drayton Junior school (May 2015)
The lessons are great and I'm loving teaching them.
Karen Davis, Salford Priors, Warwickshire (May 2015)
Thank you for such a great website with fantastic resources. You have transformed my teaching of history.
Cherry Hegarty, Liverpool College Prep School (April 2015)
Just wanted to let you know that the Benin topic is going really well. Children are very inspired. Anna Pavard, Aqueduct Primary School, (February 2015)
I'm currently using the Benin planning which is excellent and really exciting the class. Thanks very much for the draft materials for the new lessons.
Rachel Bower, Woods Foundation School (February 2015)
I've been history coordinator for a year now and the difference is tremendous thanks to you and your website.
Sally Rawthore, Highfield Hall Primary School (February 2015)
The draft resources relating to Early Islamic Civilisation on Key Questions 4-6 which Neil sent us in advance of publication have been invaluable this term. Each question encourages pupils to use higher level thinking skills as they compare, contrast, assimilate and evaluate evidence. Pupils have been inspired by the activities and well prepared for their visit to the Islamic Culture centre in Berwick Street, London. Many thanks to Neil Thompson for the support he has shown us as we introduced this exciting and relevant new topic to our school curriculum.
Eleanor Baston, St Josephs RC Primary School Guildford (December 2014)
I subscribed to the website on the 7th November and wanted to say a huge thanks, it's making a big impact on how I lead the subject at my school.
Ruth Thomas, Clerkenwell Primary School (December 2014)
I received an 'outstanding' grade when using your ideas for lesson 2 of the Mayan planning – so thank you!
Alison (November 2014)
So glad I persuaded our school to join this web site. I love the lessons, which are history skilled based rather than much that is about which is just research and learning facts. I did the Sutton Hoo lesson for an observation when we had a visiting Ofsted Inspector supporting our head with monitoring. He was most impressed and really pleased that he could see the skills being taught. I got as near to outstanding as he ever gives as did my colleague who also did a lesson from KSH. What is great is the support from Neil, who is amazingly quick to respond to any queries.
Paula Luxton, Mere Primary School (October 2014)
Very excited by this early Islam topic. I love the ideas in your planning and the lessons are really inspiring!
Margaret Fahey, St Patrick's Catholic Primary School, Waltham (October 2014)
Can I thank you for your wonderful work which has been absolutely invaluable to me as a non specialist in charge of History.
Cherry Hegarty (October 2014)
Just wanted to let you know that the History lessons have gone so well. The children love the challenge of a question as a framework and this leads to all sorts of other questions. The ppt and slides have been printed off and adapted to my class . They have really worked well in partnered work and group work and this is leading to lots of Art, Drama and English work. I couldn't have asked for more really. I wasn't looking forwards to losing my Victorian topic to the Stone to Iron Age but it has really been a joy. As a school, we are really keen on having a site licence for the resource. Gill Kenny, Bathwick St Mary Primary School, Bath (October 2014)
I think your website is fabulous.
Suzanne Andrews (August 2014)
Fantastic website – a really intelligent and investigative approach to history.
Liz Ogilvie (August 2014)
The site is very comprehensive, mapping out excellent resources and class activities and suggesting effective assessment strategies. These support materials are varied and so will facilitate different ideas and teaching practices. This is an excellent resource!
Rebecca Reid, Christ Church Primary School (May 2014)
I just want to say what a fantastic resource the site has been for us. As a school we have a commitment to thinking skills and try as much as possible to make our History teaching skills based rather than reliant on the acquisition of knowledge. The outstanding lessons are great and are very adaptable.
Susan Roberts, Deputy Head, Stephen Perse Foundation Junior School (September 2013)
The Keystage history website has been of great use and the children have particularly enjoyed the lessons that I have used.
Anna Brown, Arkengarthdale Primary School (August 2013)
As a history co-ordinator at a primary school I have found the Keystage history Online website an incredibly invaluable resource in helping me in the role of history co-ordinator and in supporting my colleagues. It is clearly laid out and covers all aspects of history teaching and learning, in an-in depth yet very user friendly way. These include areas such as progression, assessment and inclusion. I cannot recommend the site highly enough and have just subscribed for another year. Many thanks.
Liz Greenhalgh, History leader Morley Memorial Primary School, Cambridgeshire (November 2012)
I find the site invaluable. I rate it excellent in virtually every category. I have also incorporated the individual lesson plans on the site and the ideas from the planning into a complete unit of work.
Rebecca Hann, Assistant Headteacher & Senco, Thomas Walling Primary School (September 2012)
I was initially inspired by a couple of fantastic lessons from the Outstanding lessons section. I tried them out with my Y1 / 2 class and they worked an absolute treat. The resources and photographs really got the children thinking and sparked their interest. Looking more generally at the site, the lessons are relevant, fun and interesting and it's also nice to have lots of advice about how to improve my teaching in the Teaching Approaches and other sections.
Claire Bradshaw, Glendale Infant School (May 2012)
Key Stage History is a fantastic resource for both the skilled and unskilled practitioner. The important elements that every teacher recognises are pulled together into a central area that is regularly reviewed and updated. The quality of the Outstanding Lessons section is second to none – it is a very rare occurrence to be able to pick up a lesson plan from a website and teach it as it is written knowing that all pupils are likely to make progress. Finally, you know that somebody who has 'been there, done it and got the t-shirt' is at the end of an email willing to respond and develop on anything contained within the site. This resource is exactly what every subject needs!
Mike Mullen, Knights Enham Junior School Andover (November 2011)
Richard McFahn, Humanities adviser in West Sussex writes in October 2011
My first port of call when asked to work with teachers across the age range is always keystagehistory.co.uk. This website is simply immense. It has clear, sensible advice, training activities and outstanding lessons to download and use off the peg. I cannot recommend keystagehistory highly enough. It really is a treasure chest of brilliant ideas and offers practical solutions for all teachers across the age range. It covers every area you need to know about as a teacher, subject leader and a history adviser. It is like having your own on-line expert always available at your finger tips! The subscription is money very well spent.
I'd like to resubscribe. It's brilliant.
Eliot Watkins, King's College Junior School (June 2011)
Alexandra Wilson, St Aubyns School writes (December 2010) I just wanted to take the opportunity to thank you for providing such an excellent and resourceful site. I am in the process or re-writing a scheme of work for Year 6 pupils and have found your site not only informative but extremely useful in terms of resources. My pupils loved the lesson on the Victorian census! We had great fun and the class really developed enquiring minds! Thanks!
Sarah Atherton, Deputy Headteacher, Belleville School writes (November 2010) We have spent a lot of time talking about how we develop an understanding of what history is with staff and how we develop historians in our classrooms so reading the subheadings on your site really struck a chord! I also really liked the comprehensive nature – looking at curriculum design, planning etc and the sample outstanding lessons were great and I could really see how they would work in our school both for the teachers and the children.
I signed up for Keystage History looking for some guidance and support after being appointed as History Coordinator at my school. I've found it a really worthwhile investment, and have found the 'Outstanding Lessons' and '100 Teaching Ideas' sections particularly useful when trying to generate innovative lesson ideas. (October 2010)
Jon Whitely, History Coordinator, Baden-Powell and St Peter's CE Middle School
I used lots of the Ancient Greece lessons last year. The children enjoyed them especially the debate lesson on building the Parthenon and history detectives. I especially liked the pot lesson as it helped to increase their observation and deductive powers. The children loved finding out about history by looking at the pots. We had a Greek day and they debated sending the Parthenon marbles back or not. They thought it was great. (August 2010)
Linda Martin, History Subject Leader, Tiptoe Primary School, New Forest.
Key Stage History is a fantastic resource for primary school users. Apart from the 'Outstanding' rated Ofsted lessons with resources (covering most KS2 topics) there is a good range of medium and long term planning centred around the all important Key Questions coupled with Learning Objectives. For the subject leader/coordinator there is even more. A wealth of (up to date) information covering progression (an Ofsted concern at KS2) and assessment with excellent resources. A must for any primary school! (August 2010)
Sarah James, South Bersted CE Primary School
I have been truly inspired by the inspirational and creative ideas, and the resources are fabulous. Teachers are so busy that it is great to have things at our finger tips and to try and adapt for various classes and year groups. (June 2009)
Lorraine Gribbon, Portishead Primary School, Portishead
What do secondary colleagues say about keystage history?
Ben Walsh the highly accomplished textbook writer and inspirational INSET provider writes about the website:
Keystage history has three great strengths. Firstly, the coherent structure built around issues which every teacher recognises as being important. Secondly, the quality of the outstanding lessons which students and teachers will understand, follow, and God forbid, even enjoy! Thirdly, you get a real feel that someone who has 'been there' is just sitting down and talking to you, offering examples from his experience that will work in different circumstances. This is exactly what many departments need. 
Below are teachers' views:
I think your website is fantastic, really useful ideas and lesson plans that I have used and adapted for different lessons. For several consecutive observations I was getting "good with outstanding features". I then used one of the lesson plans on your website (Rosa Parks) and got "outstanding". This obviously gave me the confidence to carry on planning my own outstanding lesson sequences and resources – so thank you very much! Hannah Wallace, Notre Dame, Southwark
We love the site and have certainly been inspired by the activities. We use many of them on a daily basis as a history department. It has helped to revolutionise one of my colleagues' teaching.  The resources and activities are easily to follow, with clear lesson plans. We adapt a few things along the way, get ideas from some of them to create our own materials and they always go down well with the classes. We find the material particularly helpful with GCSE classes: we use most of the materials on international relations, the USA and the Vietnam War. Thoroughly Modern Millie is a great favourite of mine as is the lesson on the German naval threat in the lead up to WW1: it's amazing how excited kids can get about sticking little ships on to a board! Chris McKie, Birkenhead School  
The Key Stage History website has been a real companion to me in regards to all areas of my practice. The resources for planning smart lessons have really changed my approach to assessments and how to develop key skills and concepts in lessons. Recently becoming Subject Leader of History I have been using different resources, such as the long term plans and how to incorporate key skills and concepts into learning in KS3. I also enjoy the fact it is kept up-to-date regularly and has a blog that gives insight into the current political and cultural side of History in the curriculum. Neil's resources are organized in a really user friendly way and split into Key Stage to make it even more accessible. It is a one stop shop and is full of all the great ideas that Neil discusses on his courses. I can't recommend the site highly enough. Lindsay Bruce 
Keystage history is an outstanding resource! The lesson plans and resources are fantastic. They promote enquiry based learning and engage students through the whole lesson. The quality of the resources is excellent and varied. Although the resources can be altered, there really is no need to as they allow for progression and engagement and all students are motivated to learn. The website is so much more though than lesson plans and resources. There are excellent pointers and ideas for all aspects of working in, or running a department. I was introduced to it by my previous head of department and the subscription was one of the first things I bought with my budget at my current school! A fabulous website, Andrea Smith, Head of History, Standish Community High School
I was recommended Keystage history through a colleague at one of my placements, she said it was hands down the best website for history teachers. I signed up right away. Keystage history is not just about providing lesson plans and resources it is structured to help you become an outstanding teacher and inspire you to be the absolute best teacher you can be. It is the most comprehensive guide to being an outstanding history teacher, be it in the classroom or as head of a department. I have used it to improve attainment and progress at KS4 and to effectively build SOW at KS3 that get the younger pupils excited about history. Lynne Madden, Bitterne Park School. Southampton 
"Keystage history has been a fantastic place to find imaginative ideas and engaging sources for my students. It has helped me deliver lessons where students think for themselves while solving historical questions." Chris Rowlett, Assistant Headteacher, Woodbrook Vale High School 
I love the site! At the moment, I am leading quite a small department so the site is almost like having an extra person for me. I have found it really useful for helping me to reinvigorate my teaching and it's great to look at just to get some ideas when you're a bit stuck! All of the head of dept stuff which is on there is also really useful to me.   I'm really grateful that you've set it up – I have never really found anything like it and it's great that everything I need is all in one place.  Adding the 'upcoming resources' bit recently was a really good idea too. Ase Welsh, Astley Cooper School, Hertfordshire 
I find the site extremely helpful.  The lesson examples were the main reason I first signed up.  However going deeper, the site has been invaluable in helping me to change to Controlled Assessment at KS4, and the section on curriculum design and planning has prevented many a headache when adapting schemes to fit new thinking.  I have also found the blog to be both enlightening , and very useful when arguing with SLT regarding History's place within the curriculum.  Andrew Key, Subject Leader Mill Chase School, Hampshire 
It goes without saying that your site is more than excellent.  It is invaluable. Laurence Skelding, British Overseas School, Karachi 
Having attended a course run by Neil Thompson and found it valuable I took out a subscription to his website Keystage history. I was very glad I did. The website is easy to use and very well set out . It contains a wealth of good ideas about pedagogy for all key stages and gets straight to the heart of thorny issues such as progression. There are excellent banks of lesson resources and exemplars, a number of which I have tried out this year to the evident enjoyment of classes. There is authoritative advice in all sections of the website and in the blog from Neil, an experienced History inspector who really understands the issues and the gaps between government policy and practicality. It is reassuring to read trenchant views here similar to my own. This website has been compiled with great care and understanding and I have no hesitation in recommending it to anyone who wishes to improve learning in the History classroom.  Andy Dalgleish Head of Cultural faculty, Helston Community College 
Keystage history is a really excellent resource, very easy to use. It does what it says in the home page: a one stop shop but also includes great links to external sites. I like the detailed examples and work samples that go alongside points made. I would like to thank Keystage History very much – you have saved me a lot of time and stress, particularly during Ofsted inspections. Penny Goalby, Safa School
We are using the site a great deal. It's brilliant, really. We have slightly modified one or two lessons to suit a particular group, but there's some great ideas there. The Battalion 101 lesson had a great impact on the students, and the debate went on into lunchtime! Very interesting to see how the kids developed such different interpretations. Thanks for your help.  Lee Williams, Thomas Adams School, Shropshire
Anne Richardson, History Subject Leader, Toynbee School, Chandler's Ford
Keystage History is our first port of call for inspirational and high quality lesson plans/ ideas and resources and rarely a week goes by without us using something in our lessons from the website – we have particularly appreciated the Liberal Reforms resources which have certainly livened up our lessons! I also find the sections on Curriculum Design, Planning and Progression for example, invaluable in helping me to assess where we are as a department and helping us to plan our development. Hot Topics and In the News are really useful and visited regularly…. in fact it all is … a first class resource and amazing value! 
Richard McFahn, when Humanities adviser in West Sussex wrote
My first port of call when asked to work with teachers across the age range is always keystagehistory.co.uk. This website is simply immense. It has clear, sensible advice, training activities and outstanding lessons to download and use off the peg. I cannot recommend keystagehistory highly enough. It really is a treasure chest of brilliant ideas and offers practical solutions for all teachers across the age range. It covers every area you need to know about as a teacher, subject leader and a history adviser. It is like having your own on-line expert always available at your finger tips! The subscription is money very well spent.
Kate Mason, Head of Humanities , Ivanhoe College, Leicestershire.
The kids love the lesson about the cruelty of the Lash and it really gets them to consider evidence in detail and the context of the evidence. It helps them to understand that significance and interpretations change over time. I have found the site very interesting, myself.

Kathryn Langford-Holt, Bearwood College, Wokingham 
I have been a subscriber to Key Stage History for three years and I have found it to be an invaluable source of information on effective pedagogy.  The excellent resources and advice have been a continual support throughout my development as both a new teacher and as a Head of History.  I quickly realised how indispensable this website was when I moved  schools and I have swiftly re-subscribed and extolled its virtues to my new department! 
Jenny Laycock, City of Norwich School
The site has helped me with new and innovative ways of teaching concepts and ideas with the range of teaching resources and also allowed me to develop professionally looking at ideas like AFL in the classroom.  With most of us not able to go on expensive INSET now, the site provides a way of looking into other classrooms and seeing what other people do.  I also like the way the resources are produced to a really high quality, but they can be easily adapted to suit the needs of our classes/pupils. )
Claire Horobin, Director of Social Studies at Sidney Stringer School Coventry: "I find the site very user friendly and inspirational.  The lessons that I've used all went down really well, and were easy to adapt to my individual class needs. I liked the way that the lessons all had clear progression in them, and the resources were of a really high quality.  There is no doubt the lessons have enhanced the quality of our students' learning.  I really rate the resources and think the site is very good value for money".
Tim Johnson
I teach at a school in North Birmingham and it is my first Subject Leader's post. I have to say I have found the resources and advice on your website extremely useful in helping me put things in place for moving the department even further forward next year'.  
Reviews about Neil's advisory work from 
secondary

 colleagues

Simon Harrison, History AST, now Deputy Headteacher at Swanmore Technology College, nr. Southampton writes:
During the 13 years I have worked with Neil his support has never been less than outstanding. The one to one support he offers is constructive, incisive and always focussed on improving the quality of learning. Neil's combination of passion for his subject and breadth of experience has always ensured that his advice carries great authority, continuously developing the practice of both myself, my department and countless other history teachers in Hampshire and beyond. Neil's courses are meticulously planned and professionally delivered to ensure relevance, engagement and inspiration. I've yet to attend a course run by Neil that hasn't left me with an array of ideas to apply in the classroom, many of them the next day! I, and perhaps more importantly the pupils I teach, have benefited enormously from working with Neil – I would recommend him to any teacher who wants both inspiration and practicality, a rare combination in my experience.

Claire Conley-Harper, Head of History, Court Moor School, Fleet writes:
Neil's support has been invaluable to us, providing inspiration, encouragement and challenge. He promotes thought provoking and intelligent debate about teaching History, alongside practical support to develop classroom activities and enhance the experience of History for students.

Steve Rollett, Head of History Noadswood School, Dibden Purlieu, nr. Southampton writes:
The quality of Neil's understanding, analysis and advice relating to History teaching is without question the best that I have found. Neil has the ability to offer cutting-edge solutions to any issues – teaching and learning, leadership, curriculum, assessment and many more. The improvements we have made at KS3 have been drawn from work done by Neil. He always seems to be one step ahead with an insight into the latest thinking, a new idea to try out or a better twist on an old lesson.

Sarah Herrity, History AST, Wyvern Technology College, nr. Eastleigh writes:
Neil has had an invaluable impact on my practice as a teacher, Head of History and as an AST. He has inspired and supported me and countless other history teachers within Hampshire to achieve the very highest standards in all of these roles. His breadth and depth of knowledge in terms of history as a subject, teaching practice and current educational issues/research ensures that his advice is both tried and tested and up to date and therefore carries great weight.

Neil Bates, Head of History, Fort Hill School, Basingstoke writes: 
Above and beyond a thorough knowledge of all aspects of history teaching (from government policy down to the nitty-gritty of classroom practice), what always impressed me about Neil was his ability to innovate. Where I would see one possibility for a lesson or activity, he would see several. Neil would always see potential pitfalls and have solutions ready at hand. He has an ability to see how an idea for a lesson or an activity could be adapted for different contexts, whether these be students, schools or practitioners. I can say in all honesty that any success I have had as a history teacher has been supported, guided and encouraged by Neil.

What people say about Neil's INSET work
Primary
The most useful, well-prepared, interesting engaging course I have ever been on. (Course delivered in Leeds on Exciting history at KS1 and 2)
Katie Pitts Lofthouse Gate Primary School
Neil Thompson is an extremely effective communicator with excellent subject knowledge and lots of constructive ideas that have made me much more confident (Course delivered in Leeds on Exciting history at KS1 and 2)
Bethan Irving, St Paulinus RC Primary School
Neil Thompson led a fantastic, inspirational INSET helping us to develop the teaching of History at St. Luke's. Delivered in a really practical, engaging manner, all staff left brimming with ideas and full of enthusiasm to teach creative, thought provoking History. In addition, having access to the website has been invaluable! There are so many exciting yet challenging lesson ideas which can be easily tailored to suit the needs of any class. An incredibly useful resource!
Sarah Hedges, St Luke's Primary School, Sway, Hampshire
Secondary
What a revelation! I had been so scared of differentiation and relied on outcome only, I didn't know where to start. Neil's course was fantastic and instantly made me feel like I could differentiate every lesson, without having a nervous breakdown. There were tips for quick differentiation tasks for example push questions for more able and more thorough tasks such as reducing sources for less able and using word frames. It had never occurred to me that I could differentiate pictures, these tips have served me well for some excellent starters and tasks to develop thinking skills. I have already seen the positives from the course, especially in the more able/G+T students who are now comfortable thinking beyond the work set and really look forward to their extension questions to discuss – they like to know that they are developing skills that will serve them well in their GCSE. The course was such a success for me that my head teacher asked me to run a training session for new staff to help them with differentiation. 
Lindsay Bruce 
I was inspired by Neil's delivery. It was the best course I have been on for 20 years. Neil Thompson is an outstanding practitioner at the top of his game with lots of practical strategies. (course on Raising attainment in GCSE history)
Phil Winstanley, Failsworth High School
Neil is an inspirational historian. The course was outstanding, very interactive and I got lots from it. (course on Maximising performance in Key Stage 4 history)
Kerri McEleney leading teacher St Mary Magdalene Academy
Reviews of National Course on differentiation in history at KS3-5,
Outstanding. Lots of excellent, creative strategies, well communicated. Charlotte Coleman, Queen Elizabeth School, Barnet  
Fun, friendly, informative and challenging, this course was outstanding. Neil has amazing knowledge and is a great teacher.Natalie Lytton, Claverham Community College
What delegates thought of Neil's course on raising attainment in GCSE history :
Outstanding in all respects. Neil's course was really beneficial: great range of techniques for teachers at all stages of experience. Very supportive and really useful. Dan Elson, Marling School
The course was exceptionally useful as well as enjoyable. Lots of great NEW strategies and teaching ideas which can be implemented tomorrow in the classroom. Melanie Davies, Ecclesbourne School
An outstanding course. It was not rushed but very full and informative. It has given me so much to think about . I want to try the ideas as soon as possible. Sara Pearman, Woodlands Academy
Neil's course (on highly effective teaching and learning at AS and A2) was outstanding. Lots of superb teaching ideas delivered in a very engaging and interesting format. I really recommend this course – the best I've been on. 
Kate Sykes, Solihull School