Keystage history - Imaginative History Teaching in Primary and Secondary Schools
About Keystage History
Keystage history is the home of best practice in primary and secondary history teaching and learning. You can totally trust the authoritative, cutting edge, expert advice and you will be inspired by all the creative planning and teaching ideas. Subscribers love the wide range of fully resourced history lessons, all judged outstanding by a vastly experienced LA history adviser who has observed over 2,000 primary and secondary lessons and has carried out 60 national inspections for OFSTED. Every aspect of leading history 5-19 is covered in detail, from assessment and progression through to curriculum planning, raising standards and inspiring colleagues. This site is a must for any forward-looking subject leader.
Recently Added
KSH in numbers
Over 300 fully-resourced, complete lessons (judged outstanding by OFSTED)
Over 200 more stand-alone activities
Expert advice on 40 key aspects of history teaching, for each key stage
About Me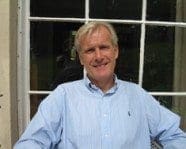 Neil acts as an educational consultant for history for schools throughout the country. After teaching for 12 years, during which time he ran two departments and was a member of the Senior Leadership, Neil moved into advisory work,
For 18 years, he supported 70 secondary and 450 primary and special schools in Hampshire during which time he carried out over 60 national OFSTED inspections. More recently he has been heavily involved in running about 40 highly acclaimed national training courses a year for primary and secondary history teachers, as well as bespoke whole staff INSET days in primary schools.

This website uses cookies to improve your experience. We DO NOT share this information with 3rd parties.Accept Reject Read More