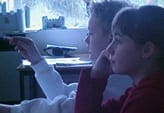 Ofsted does not require self-evaluation to be graded or provided in a specific format. Any assessment that is provided should be part of the school's business processes and not generated solely for inspection purposes.
Demands made of history departments in terms of self-evaluation has now, fortunately, much more realistic. A decade ago you couldn't move for grids measuring every aspect of a department's work. Those days have thankfully passed but the need remains. So what should be the priorities for us in 2018?
There are 3 ways of carrying out self-evaluation which encourage objective comparison with external standards.
Make sure you have read and assimilated all the detail within the most recent OFSTED report in this case History For All published in March 2011. You will find a copy of the report here.
You must know the current Framework for Inspection and the History subject-specific guidance available on the OFSTED website
Look at the examples of best practice that feature of the OFSTED website. It is never easy for busy subject leaders to know when these appear and to find time to digest them. To make life easier I have summarized the top 10 messages from the last case