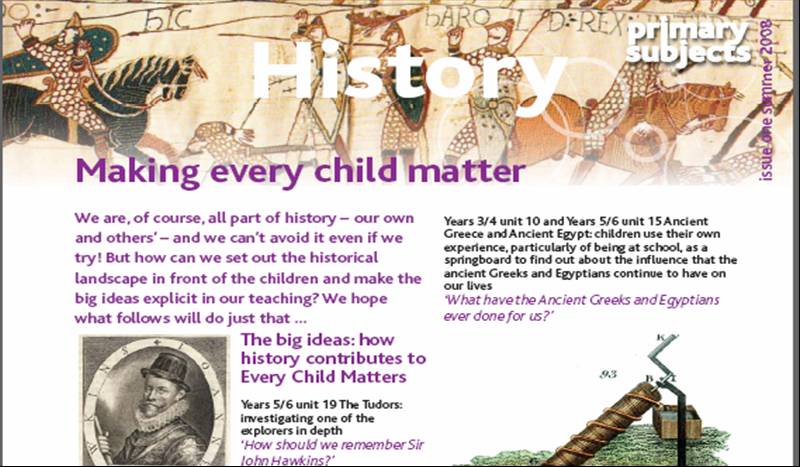 12 key ideas young children need to grasp in history, and how they might do it.
Most of you reading this will have a good idea of what the nature of history is at Key Stage 1 but may be a little unsure about your role in developing pupils' historical thinking. To make this more practical for you, I have broken down the essential parts of Key Stage 1 history into 12 areas, each with an example. The accompanying diagram shows the 3 main themes that make up history.
The 12 BIG ideas.
1. A world existed before both the children and those around them were born
Some schools have successfully looked at Nursery rhymes with Reception classes to bring this point home. They looked at the old fashioned clothing and kitchen implements, which they knew were 'real', 'old' and from the 'past'.
2. There are different ways of describing the past such as days of the week, seasons, and words like yesterday, today, long ago, new, old
Frequent discussion, comparison of 'old' and 'new' pictures/objects and sequencing is helpful here. The more pupils have to talk about differences between the past and the present, the greater the need to