This session revolves around a PowerPoint presentation which poses 6 significant questions, each designed to encourage pupils to think and to share their knowledge and understanding of this annual event.
Question 1 – Who and what do we remember on Poppy Day?
Show PowerPoint slide 2 which shows poppies growing along barbed wire against a backdrop of warfare. Can the pupils use the clues in the image to think who it is we are remembering on Poppy Day. This could encourage some pupils to think of stories about relatives from a wide variety of countries who might have fought in wars during the last 100 years. Slide 3 explains the link between poppies and the trench warfare which characterizes World War One for many people. Slides 5 and 6 remind pupils that it is not just the fallen from 100 years ago who are remembered but all servicemen who died in subsequent conflicts
Question 2 – How do we remember the dead today?
Slide 7 shows an image from this year's commemoration, showing something missing from a man's jacket lapel. Move from a simple question asking what it is that someone would normally wear? To a demanding one, Why do they think this poster was produced, a question more suitable for KS2.
Question 3 – Why do we wear poppies?
Pupils are shown the first verse of McCrae's famous poem – the rest of the verses are more difficult. A little background into McCrae is given along with strong images of war time and the poppies growing alongside temporary wooden crosses.
Question 4 – In what other ways do we remember the dead who gave their lives for this country?
Show slides 11 and 12 to see what ideas pupils might already have or can deduce. Good to use a piece of contemporary newsreel footage especially one including the playing of the Last Post.
Question 5 – What can we learn about the past from local war memorials? ( optional and more suited to Y2 or KS2)?
Pupils visit the local war memorial and are asked to explore and raise questions about it. Slide 14 simply asks them to speculate, in advance of the visit, what might be written on it, drawing on their contextual knowledge.
Question 6 – Why is Poppy Day always in the second week of November?
Use slide 15 to explain the significance of the date. This should also serve as a reminder of the passing of time and that it will soon be 100 years since the First World War started. The recent passing of the last Tommy to have fought in this war reminds pupils of the need to keep our memories of what they did alive.
Slide 16 focuses on the need to keep these memories alive, possibly by speaking to family members who might have relatives lost in recent conflicts.
Resources

 What do we remember on Poppy Day?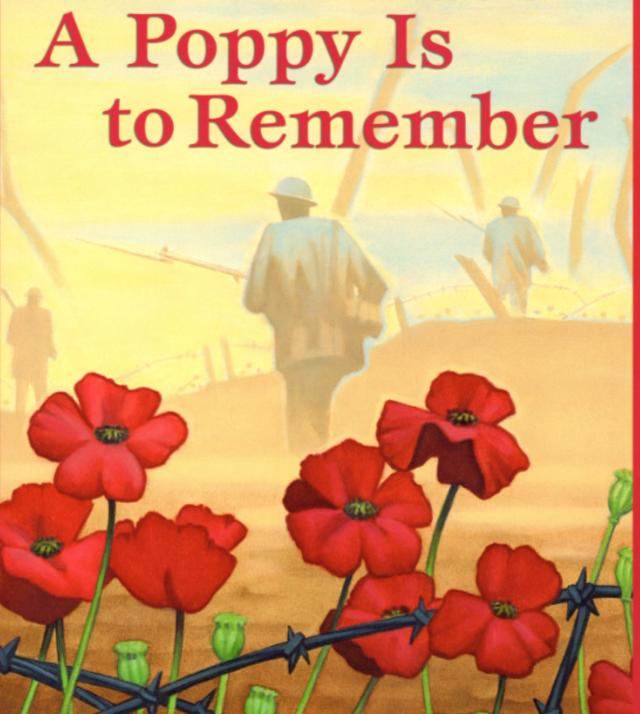 Credits
We are grateful to Scholastic Canada for permission to use parts of pages from is " A Poppy Is To Remember" by Heather Patterson and Ron Lightburn Scholastic ISBN 0-439-96786-4 HC 32 pages Ages 5 to 9