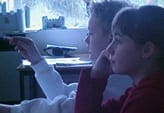 It has been a while since OFSTED published any revised criteria. With the departure of chief history HMI Mike Maddison in 2014-5, I doubt very much that there will be any new guidance in the near future. Even if there was, I doubt if it would differ greatly from its predecessor which said this about outstanding history teaching.
Outstanding history teaching
Teachers' practice is informed by excellent knowledge of continuing developments in teaching and learning in history.
They routinely promote rigorous historical thinking.
Teachers communicate their passion for history and consistently challenge and inspire pupils to produce the best work they can.
History is very skilfully presented as a dynamic and organic subject to be explored and investigated rather than as a subject to be received. As a result, pupils approach historical enquiries as keen and skilled investigators.
Teaching makes pupils alive to changing views of the past and helps them to understand how and why interpretations and representations change over time.
As a result, lessons are exciting and often innovative.
Lists such as this are only useful up to a point.  They do highlight what is characteristically present in lessons judged as outstanding, but much depends on how these