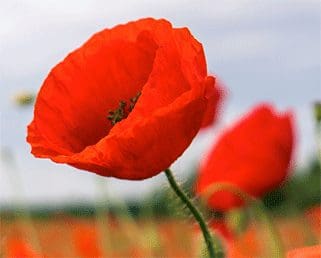 This is the first session on Remembrance Day.   It uses the excellent story of  Wilfrid Gordon McDonald Partridge as a way of exploring children's understanding of memories.   From the general concept we then move to the particular, that is Poppy Day. The link is far from tenuous as one of the memories referred to in the text of the story relates to an old lady's brother who never returned from the war.  The boy in the story helps her to recover her memory by bringing in a medal that proves very evocative.  It is a heart-warming and very powerful story and an excellent medium for looking at memories, especially if you use artefacts as props.
Learning Objectives
children understand what is meant by the word memory
they can listen carefully to a story and match objects to the characters mentioned in the story
they can give a simple explanation as to why we wear poppies on Remembrance Day
Starter
Slow reveal a picture of a poppy from PowerPoint slide 2.
Step 1
Today we are going to remember some very special people.  But first we are going to think about memories. Who has got a lovely memory they would like