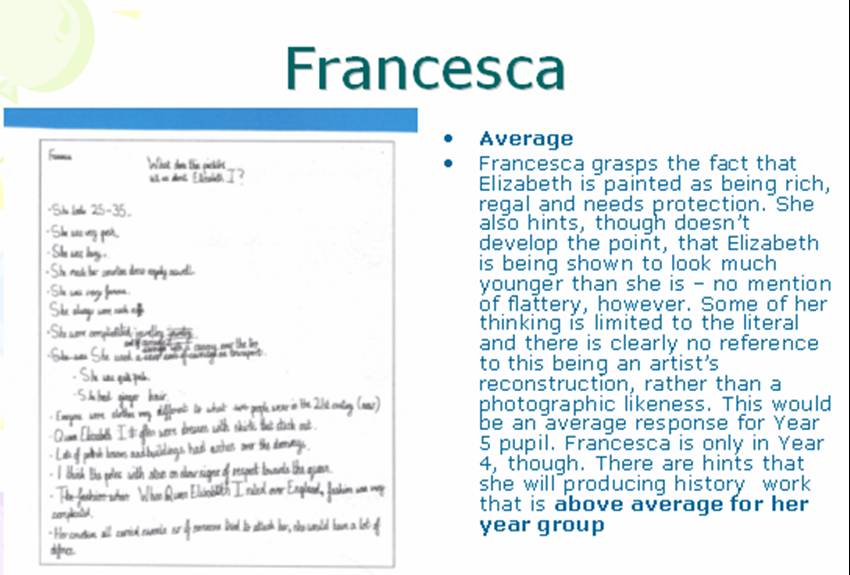 Teachers' failure to carry out any useful diagnostic, formative or summative assessment in history at Key Stage 2 has come under heavy criticism in all recent OFSTED reports. So we need to address the issue.
What is proposed here is that you focus on assessing pupils' performance on certain assessed tasks, possibly using many of the ones offered on this site. With the accompanying mark schemes and annotated examples of pupils work for that task you stand a far better chance of seeing how your pupils shape up, not just in their own class but in terms of national standards. This is the best way for you to get a feel for what is expected. How else will you know? As you compare your own pupils' answers with those of the pupils on this website (or one run by your own LA), you will quickly work out what your pupils are doing well and which areas they still need to improve on.
How to use this section of the site?
I have often worked with subject leaders on work sampling, starting with pieces of assessed work. They have used the mark schemes provided (see Tasks section) and have dutifully assessed