The New History National Curriculum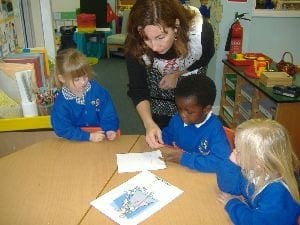 10 top tips to bear in mind when planning your teaching
When looking at the new curriculum it is important not to see it as covering blocks of content and with some worthwhile skills bolted on if there is time. Instead see the curriculum as an interplay of key historical concepts and important historical contexts. From the early stages of Key Stage 1 pupils should be taught to use evidence from the past whether it is old teddies, items used on Victorian washday or the photographs from Scott's last journey to the Antarctic. As they become familiar with the skills of deduction, inference, and cross referencing they steadily appreciate that history is a construct based on evidence.
Some past events and people are described differently so we need to compare and spot the similarities and difference. Pupils need to explain rather than describe events such as the Great Fire, and to know what certain individuals from the past are still commemorated a hundred years later.
There are particular areas of study that you must teach at each key stage but you decide how much time to devote to each.
You decide the order in which topics are studied. In KS1 you will want to look at topics which deal with similarity and difference more in Y1 working to those concerned with change over time in Y2. At Ks2 I would start with Ancient Egypt and Stone Age to Iron Age in Y3 leaving the complexities of Ancient Greece until Y6. Just make sure you have a clear rationale for your choice.
You must decide how you are going to develop pupils' historical understanding as well as factual knowledge.
This needs to be planned across the key stage (see KS2 long-term planning section which shows some superb examples)
Don't try to cover all skills in each topic. So, we don't study Ancient Egypt as much as we help children to understand how we know what that Ancient Egyptians mummified their dead (analysing sources) and believed in the after-life (characteristic features of past societies) We don't just study Viking Britain as a list of uncontested events but ask whether they are better described as raiders or traders: pillagers or settlers (interpretations)
I would suggest that you major on 2 or 3 per topic (e.g. change, cause, analysis of sources)
The best way to do make sure the skills are covered is to create 6 enquiry questions per topic. The way you phrase the questions indicates which skill you are developing.
Always have a home study enquiry which gives pupils scope to explore an aspect of the topic that most interests them. This also helps to free up classroom time as you are not having to cover all the content.
Always remember that high quality history learning trumps curriculum coverage every time
There has been an error.
We apologize for any inconvenience, please return to the home page or use the search form below.