Neil Thompson – Founder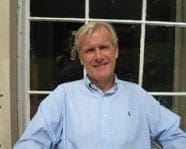 Neil acts as an educational consultant for history for schools throughout the country. After teaching for 12 years, during which time he ran two departments and was a member of the Senior Leadership, Neil moved into advisory work,
For 18 years, he supported 70 secondary and 450 primary and special schools in Hampshire during which time he carried out over 60 national OFSTED inspections. More recently he has been heavily involved in running about 40 highly acclaimed national training courses a year for primary and secondary history teachers, as well as bespoke whole staff INSET days in primary schools.
Neil founded Keystage history in 2008 and has worked on the site ever since, providing the best teaching resources for history teachers across all keystages.