What secondary teachers say…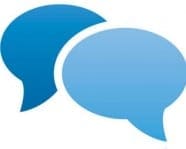 We love the site and have certainly been inspired by the activities. We use many of them on a daily basis as a history department. It has helped to revolutionise one of my colleagues' teaching.  The resources and activities are easily to follow, with clear lesson plans. We adapt a few things along the way, get ideas from some of them to create our own materials and they always go down well with the classes. We find the material particularly helpful with GCSE classes: we use most of the materials on international relations, the USA and the Vietnam War. Thoroughly Modern Millie is a great favourite of mine as is the lesson on the German naval threat in the lead up to WW1: it's amazing how excited kids can get about sticking little ships on to a board! Chris McKie, Birkenhead School  
The Key Stage History website has been a real companion to me in regards to all areas of my practice. The resources for planning smart lessons have really changed my approach to assessments and how to develop key skills and concepts in lessons. Recently becoming Subject Leader of History I have been using different resources, such as the long term plans and how to incorporate key skills and concepts into learning in KS3. I also enjoy the fact it is kept up-to-date regularly and has a blog that gives insight into the current political and cultural side of History in the curriculum. Neil's resources are organized in a really user friendly way and split into Key Stage to make it even more accessible. It is a one stop shop and is full of all the great ideas that Neil discusses on his courses. I can't recommend the site highly enough. Lindsay Bruce 
Keystage history is an outstanding resource! The lesson plans and resources are fantastic. They promote enquiry based learning and engage students through the whole lesson. The quality of the resources is excellent and varied. Although the resources can be altered, there really is no need to as they allow for progression and engagement and all students are motivated to learn. The website is so much more though than lesson plans and resources. There are excellent pointers and ideas for all aspects of working in, or running a department. I was introduced to it by my previous head of department and the subscription was one of the first things I bought with my budget at my current school! A fabulous website, Andrea Smith, Head of History, Standish Community High School
I was recommended Keystage history through a colleague at one of my placements, she said it was hands down the best website for history teachers. I signed up right away. Keystage history is not just about providing lesson plans and resources it is structured to help you become an outstanding teacher and inspire you to be the absolute best teacher you can be. It is the most comprehensive guide to being an outstanding history teacher, be it in the classroom or as head of a department. I have used it to improve attainment and progress at KS4 and to effectively build SOW at KS3 that get the younger pupils excited about history. Lynne Madden, Bitterne Park School. Southampton 
It goes without saying that your site is more than excellent.  It is invaluable. Laurence Skelding, British Overseas School, Karachi 
Having attended a course run by Neil Thompson and found it valuable I took out a subscription to his website Keystage history. I was very glad I did. The website is easy to use and very well set out . It contains a wealth of good ideas about pedagogy for all key stages and gets straight to the heart of thorny issues such as progression. There are excellent banks of lesson resources and exemplars, a number of which I have tried out this year to the evident enjoyment of classes. There is authoritative advice in all sections of the website and in the blog from Neil, an experienced History inspector who really understands the issues and the gaps between government policy and practicality. It is reassuring to read trenchant views here similar to my own. This website has been compiled with great care and understanding and I have no hesitation in recommending it to anyone who wishes to improve learning in the History classroom.  Andy Dalgleish Head of Cultural faculty, Helston Community College (July 2012)
Keystage history is a really excellent resource, very easy to use. It does what it says in the home page: a one stop shop but also includes great links to external sites. I like the detailed examples and work samples that go alongside points made. I would like to thank Keystage History very much – you have saved me a lot of time and stress, particularly during Ofsted inspections. Penny Goalby, Safa School, (July 2012)
We are using the site a great deal. It's brilliant, really. We have slightly modified one or two lessons to suit a particular group, but there's some great ideas there. The Battalion 101 lesson had a great impact on the students, and the debate went on into lunchtime! Very interesting to see how the kids developed such different interpretations. Thanks for your help.  Lee Williams, Thomas Adams School, Shropshire (May 2012)
Anne Richardson, History Subject Leader, Toynbee School, Chandler's Ford
Keystage History is our first port of call for inspirational and high quality lesson plans/ ideas and resources and rarely a week goes by without us using something in our lessons from the website – we have particularly appreciated the Liberal Reforms resources which have certainly livened up our lessons! I also find the sections on Curriculum Design, Planning and Progression for example, invaluable in helping me to assess where we are as a department and helping us to plan our development. Hot Topics and In the News are really useful and visited regularly…. in fact it all is … a first class resource and amazing value! (February 2012)
Richard McFahn, Humanities adviser in West Sussex writes in October 2011
My first port of call when asked to work with teachers across the age range is always keystagehistory.co.uk. This website is simply immense. It has clear, sensible advice, training activities and outstanding lessons to download and use off the peg. I cannot recommend keystagehistory highly enough. It really is a treasure chest of brilliant ideas and offers practical solutions for all teachers across the age range. It covers every area you need to know about as a teacher, subject leader and a history adviser. It is like having your own on-line expert always available at your finger tips! The subscription is money very well spent.
Kate Mason, Head of Humanities , Ivanhoe College, Leicestershire.
The kids love the lesson about the cruelty of the Lash and it really gets them to consider evidence in detail and the context of the evidence. It helps them to understand that significance and interpretations change over time. I have found the site very interesting, myself. (September 2011)

Kathryn Langford-Holt, Bearwood College, Wokingham 
I have been a subscriber to Key Stage History for three years and I have found it to be an invaluable source of information on effective pedagogy.  The excellent resources and advice have been a continual support throughout my development as both a new teacher and as a Head of History.  I quickly realised how indispensable this website was when I moved  schools and I have swiftly re-subscribed and extolled its virtues to my new department! (March 2011)
Jenny Laycock, City of Norwich School
The site has helped me with new and innovative ways of teaching concepts and ideas with the range of teaching resources and also allowed me to develop professionally looking at ideas like AFL in the classroom.  With most of us not able to go on expensive INSET now, the site provides a way of looking into other classrooms and seeing what other people do.  I also like the way the resources are produced to a really high quality, but they can be easily adapted to suit the needs of our classes/pupils. (October 2010)
Claire Horobin, Director of Social Studies at Sidney Stringer School Coventry
writes in July 2010: "I find the site very user friendly and inspirational.  The lessons that I've used all went down really well, and were easy to adapt to my individual class needs. I liked the way that the lessons all had clear progression in them, and the resources were of a really high quality.  There is no doubt the lessons have enhanced the quality of our students' learning.  I really rate the resources and think the site is very good value for money".
Alan Chan from Canon Palmer School , Ilford,
writes in June 2010: "The outstanding lessons section is brilliant"
Barbara Hibbert, Harrogate Grammar School
writes: "I am very happy with the website . Unusually, I find that I can use many of your lessons almost 'off the peg'!" (1st June 2010)
Rachel O'Neill, St Philomena's RC High School for Girls, Carshalton
I have used a lot of the lesson plans and the pupils have really enjoyed the activities. The plans are easy to use and allow for differentiation. (August 2010)
Claire Conley-Harper, Court Moor School
Just wanted to say a thank you for the lovely cartoon and interpretations lesson on Manchuria and Abyssinia.  I was absolutely delighted to find it and used it exactly as it stands with my year 10 class on Wednesday.  It generated some great discussion and really got the students thinking!  (November 2009)
Tim Johnson
I teach at a school in North Birmingham and it is my first Subject Leader's post. I have to say I have found the resources and advice on your website extremely useful in helping me put things in place for moving the department even further forward next year'.  (August 2009)
Sarah Herrity, Wyvern Technology College
What a fantastic website, definitely worth the money because of the quality resources you can download. The Outstanding Lessons is a goldmine. The step by step guide is invaluable.